---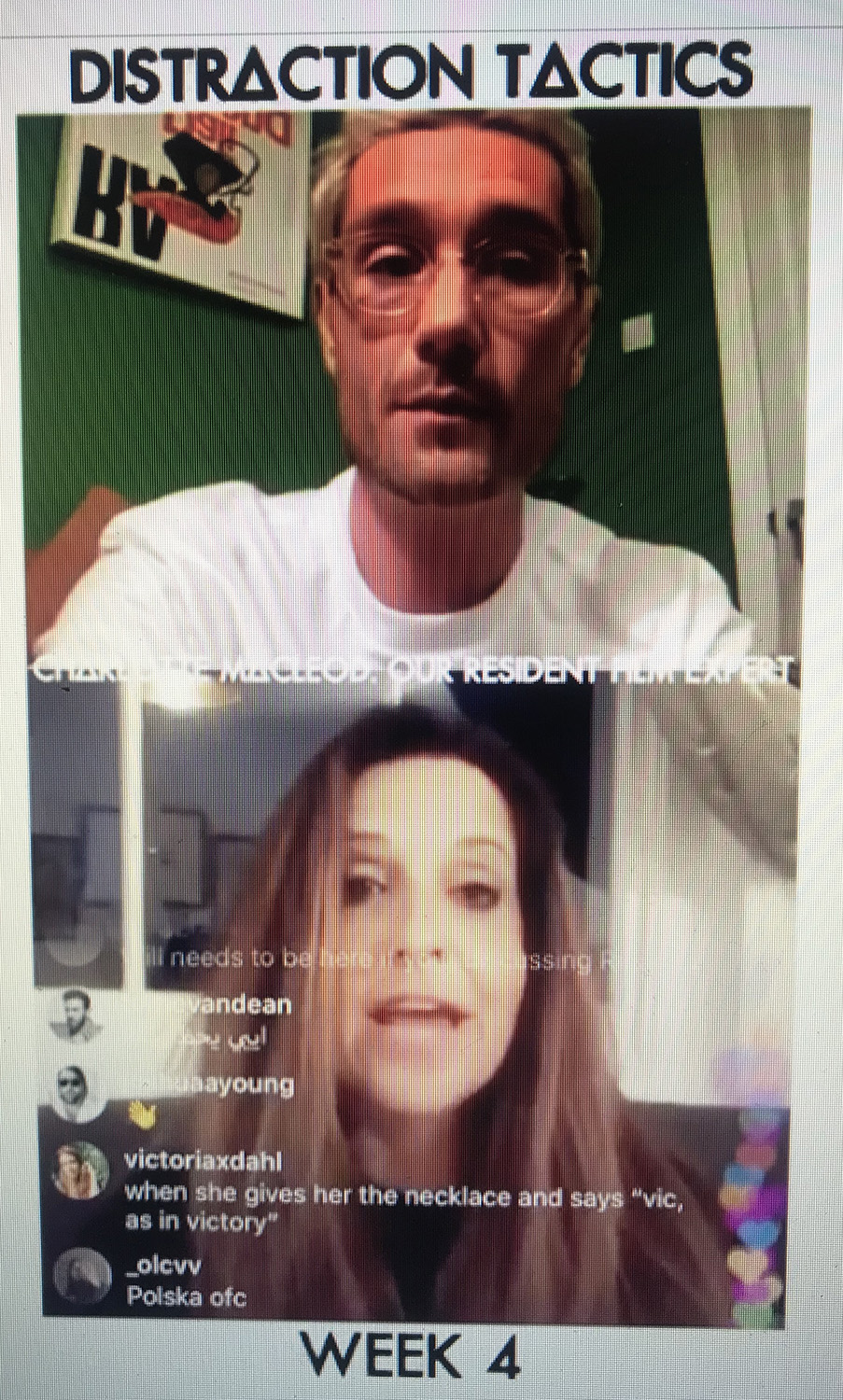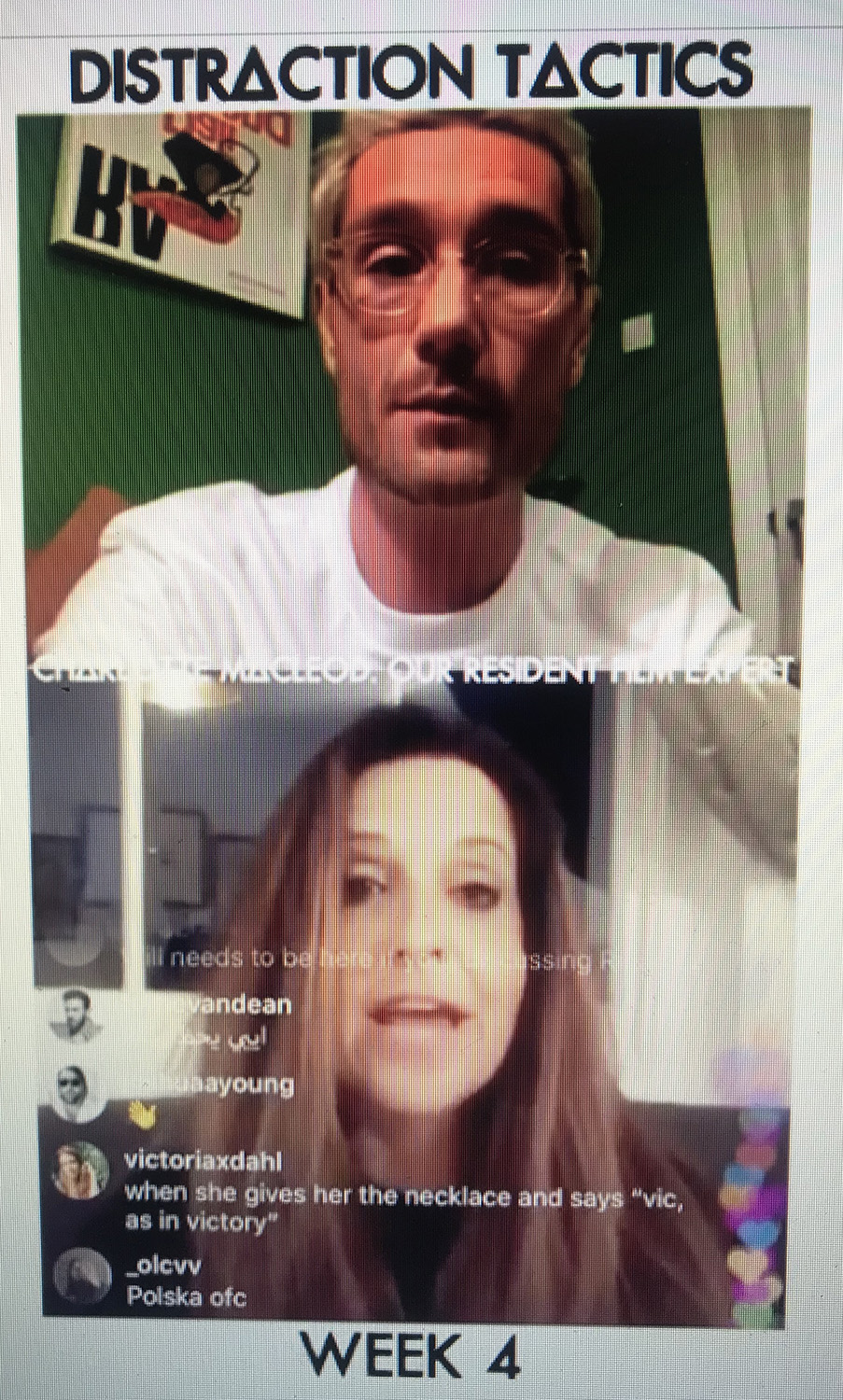 DISTRACTION TACTICS FILM CLUB
Formed in April 2020, by Bastille frontman Dan Smith, as a way of keeping people connected during Lock Down. Distraction Tactics tours the world via film, suggesting a film to watch, and meeting up a week later to discuss it on Dan Smith's Instagram. Charlotte is the film club's film expert.
The show airs weekly on Instagram Live and is then available on YouTube and InstagramTV.
The series kicked off with a chat with Simon Pegg, talking about writing and starring in Shaun of the Dead, continuing with writer, director Taika Waititi and his film Hunt for the Wilder People, and moving on to discuss cinematography with Ellen Kuras, cinematographer of Eternal Sunshine of the Spotless Mind. Episodes have featured movie stars George MacKay, Karidja Touré and Emily Mortimer, animator Sylvain Chomet, and director Tom Tykwer, CERNE astrophysicist Ivika Puljak and NASA scientist Leah Cheshier.
The show regularly has between twenty and sixty thousand viewers on Instagram via @bastilledan
Click to watch something here: www.youtube.com/watch?v=rDOY2u1SPWU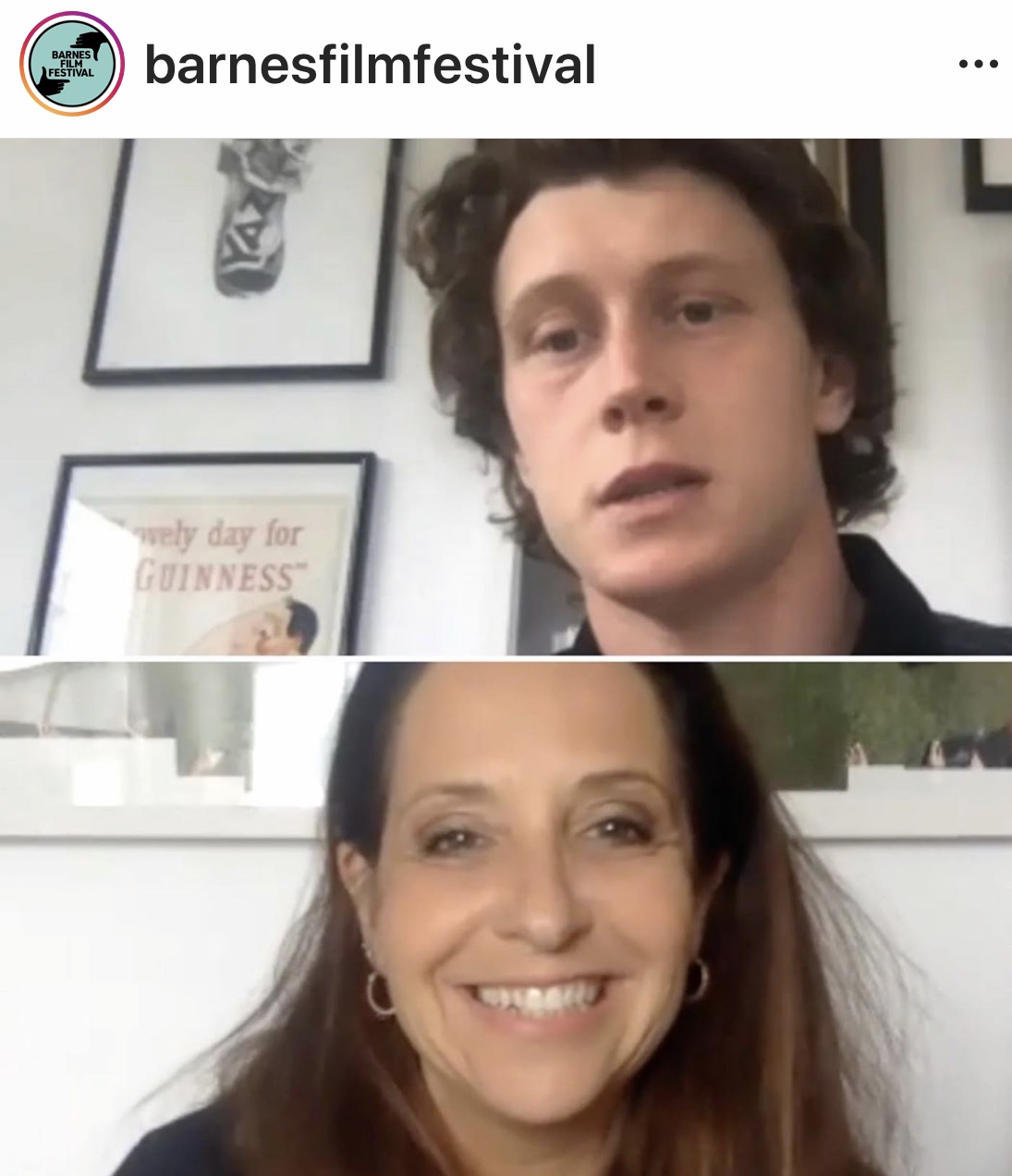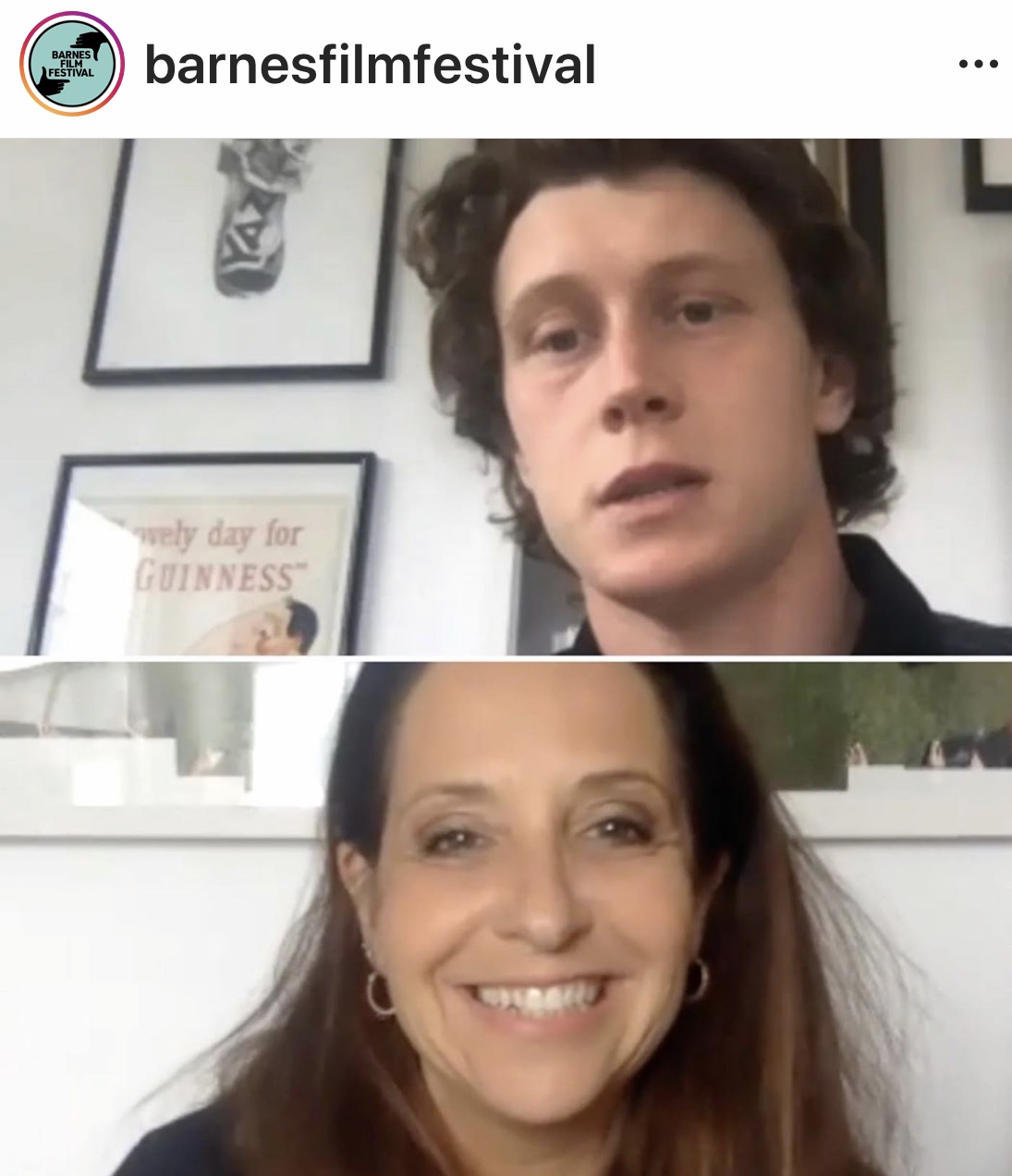 IN CONVERSATION WITH GEORGE MACKAY
Charlotte is in conversation with actor George MacKay for The Barnes Film Festival 2020.
George MacKay- Star of many films including 1917, True History of The Kelly Gang, Captain Fantastic, Pride, and How we Live Now offers insights and inspiration into the acting process. George also talks about some of the first time filmmakers who have inspired him recently.
Visit my YouTube page: Cha Cha Wild Thing
https://www.youtube.com/channel/UCmjDTWM9dwZbaz10238MmcA
To watch the interview in full.
---
---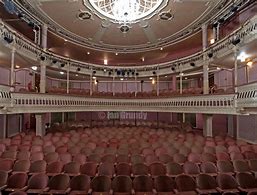 THE CRITERION THEATRE, Piccadilly
Developing Original Narratives for Augmented and Virtual Reality
Delighted to be selected for new programme to explore the narrative possibilities of Augmented and Virtual Reality. From February through to March, we'll be thinking about new ways to reach new audiences for theatre. A collaboration between Doye Mosse Productions and Criterion New Writing.